San Cayetano School
Mallorca – Spain
A change with a lot of movement.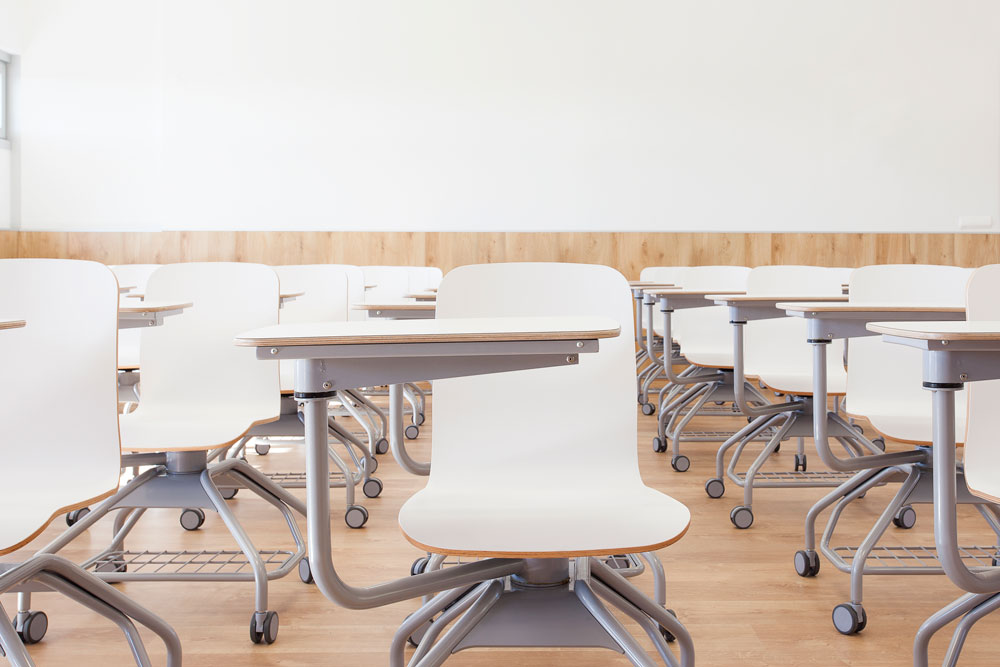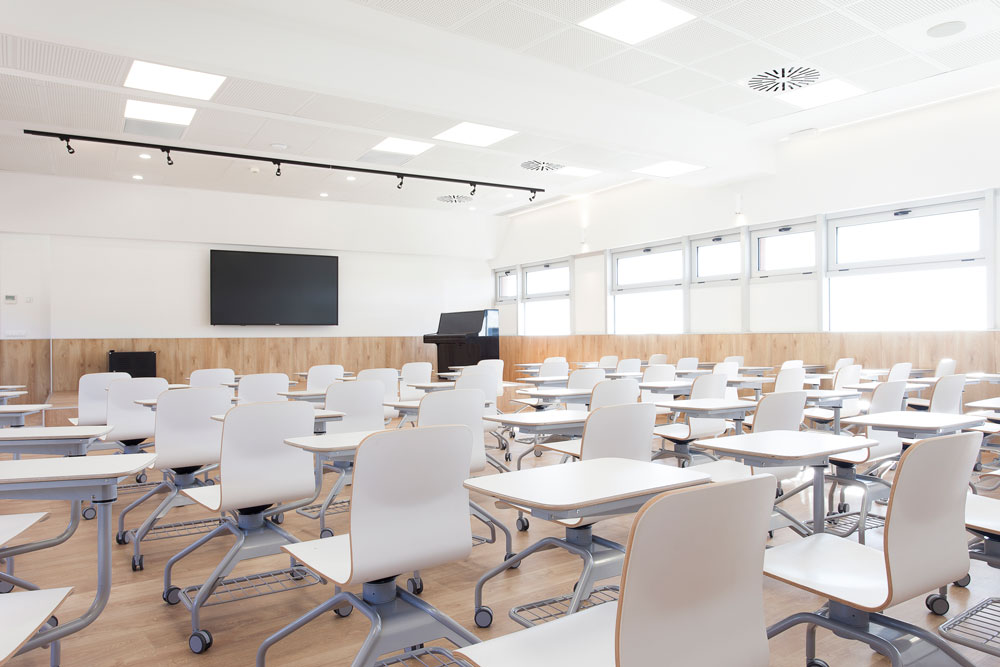 Pad Chair has been one of the bets in this renovation. Its robustness, movement and its structure on wheels, allow to generate different environments in an easy, safe and silent way.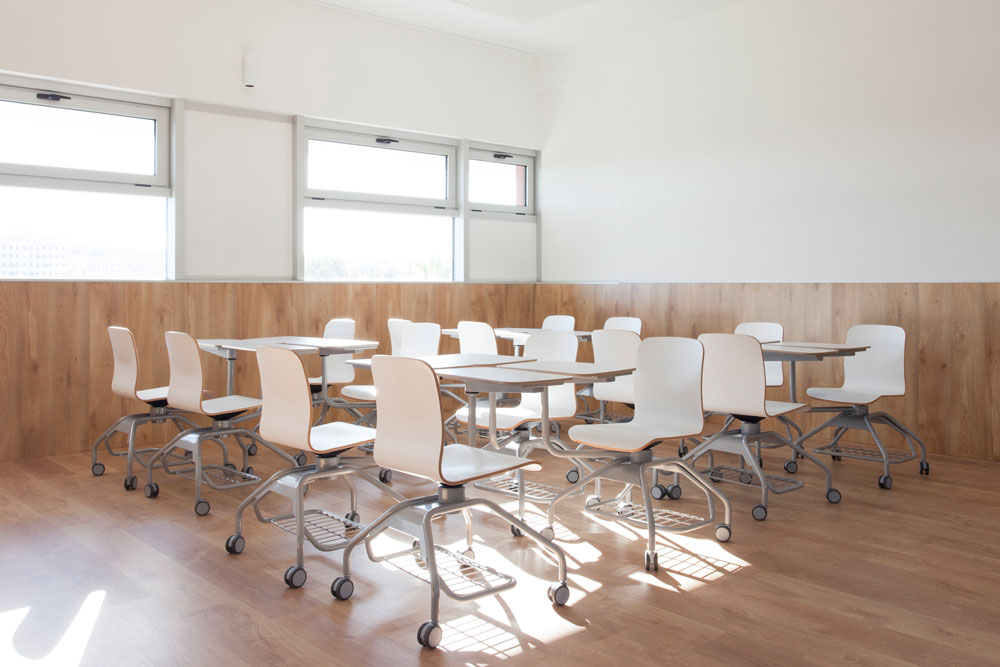 Setting up classrooms quickly, quietly and efficiently
Postura + Chairs with castors and Actiflex Tables with castors are products that follow this lline of movement that allows the creation of configurations to enhance teamwork.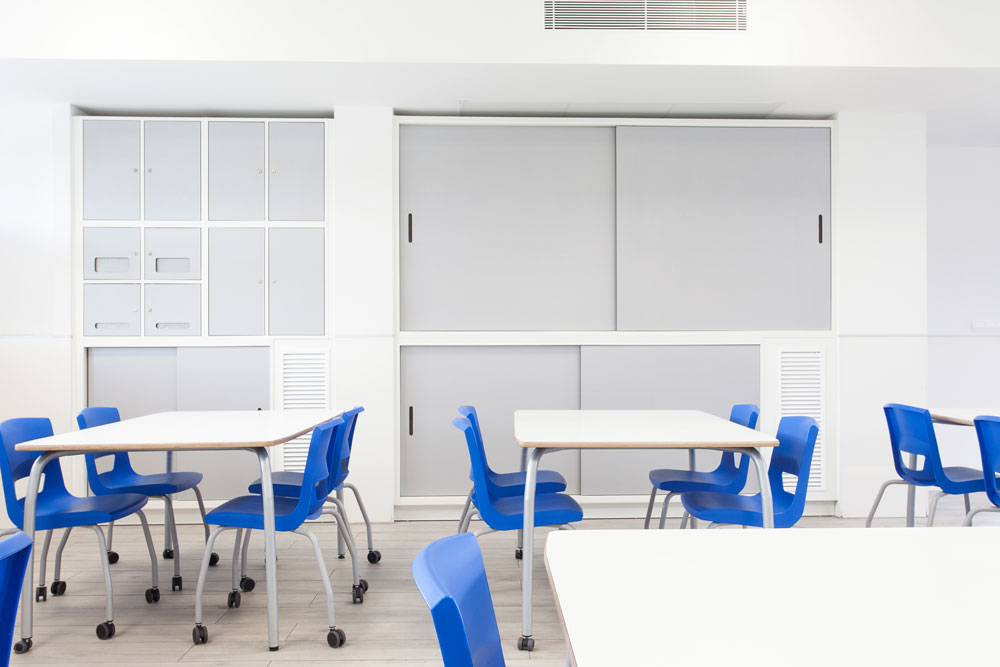 Postura + Stools were chosen to equip the school's laboratories. Height adjustable and with an ergonomic seat made of polypropylene make it the ideal product for this type.