ACTIFLEX TABLES
Federico Giner is characterized by a pure and elegant design together with an optimal functionality to adapt to the needs of our customers. Based on these values, and anticipating the demands of an ever-changing market, we present the Actiflex Tables collection.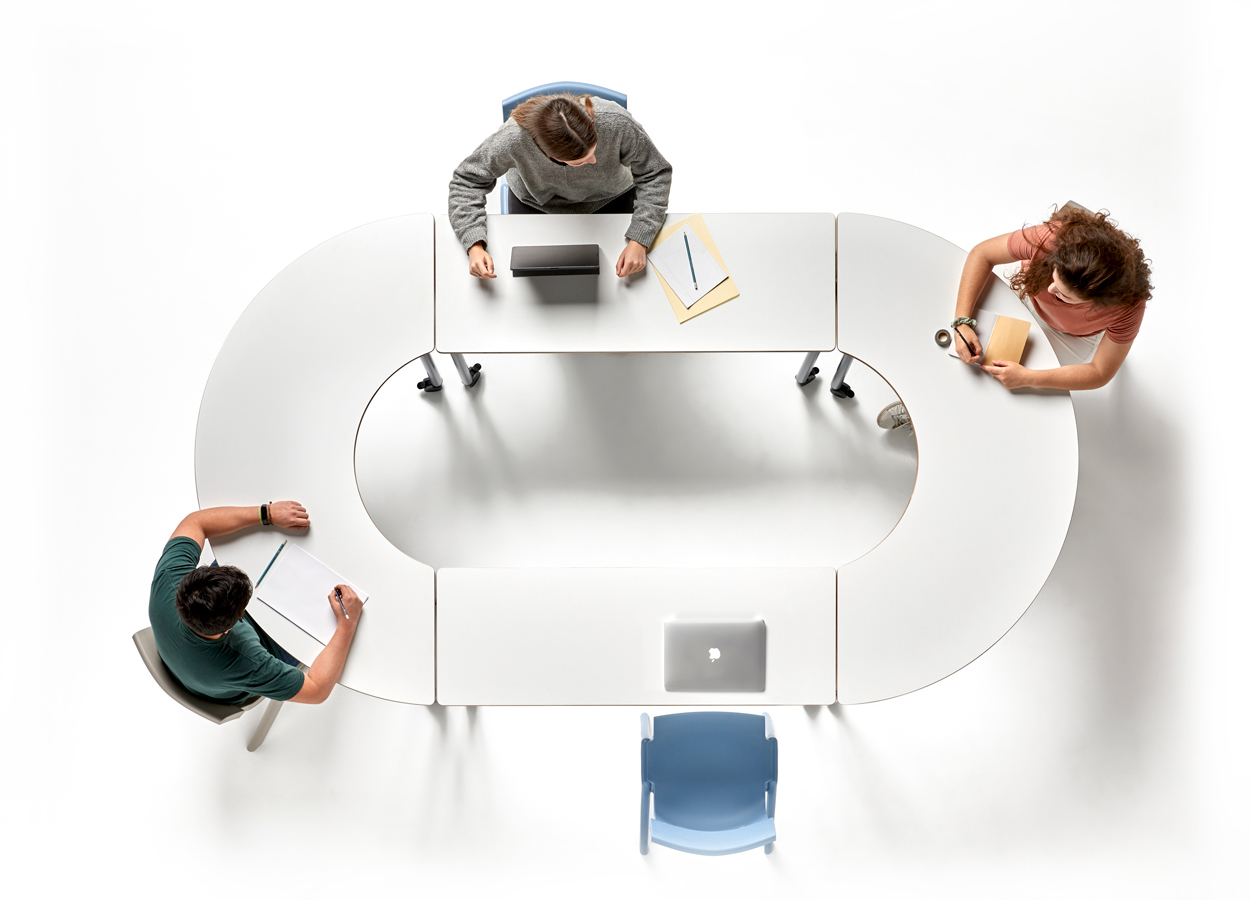 In Federico Giner we continue to innovate hand in hand with the technological vanguard. From a work of more than a year in collaboration with the design studio Alegre Design, we have developed a piece that has come to revolutionize the construction of school desks.
Manufactured in aluminum injection, our pedestal can be adapted to any shape of board quickly and easily. In addition, this new system allows the use of different finishes in both metal and wood, offering multiple options to adapt to the space in the best way. Like all our furniture, this piece was designed to cover the same guarantees of safety, durability and robustness that have always characterized us.