ACTIFLEX® family grows.
ACTIFLEX® is growing and is divided into 3 product ranges, ACTIFLEX DESKS, ACTIFLEX TABLES and ACTIFLEX WAVE, with desks, tables and complementary furniture taking centre stage.
Education is changing. Project-based training, flexible classes, individual spaces… there is a whole new trend that requires exclusive equipment. ACTIFLEX® is the answer to these needs, providing products that exponentially multiply the versatility of classrooms, providing them with flexibility and mobility.
ACTIFLEX DESKS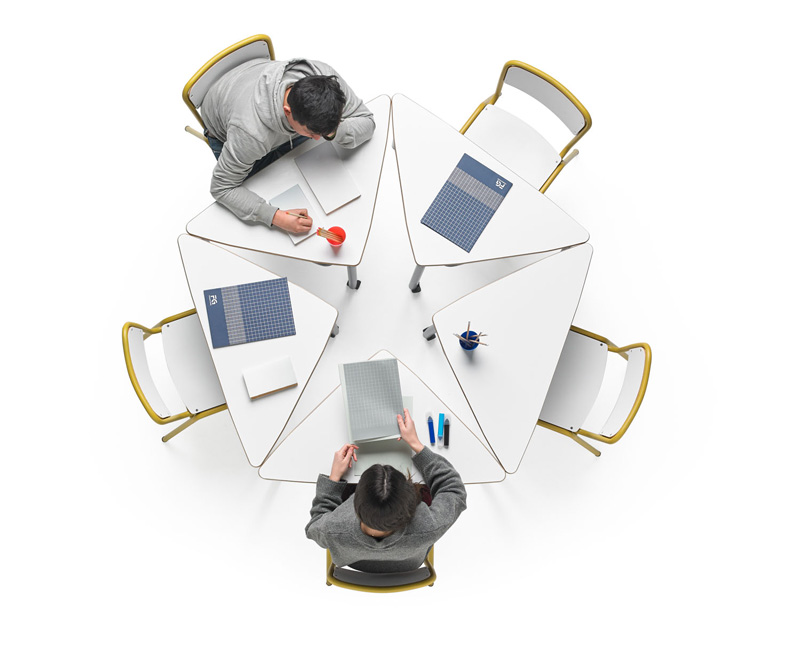 ACTIFLEX® TRIANGULAR DESK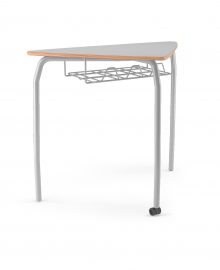 Triangular single-person desk. Specially designed for active learning. With a front wheel.
GO TO PRODUCT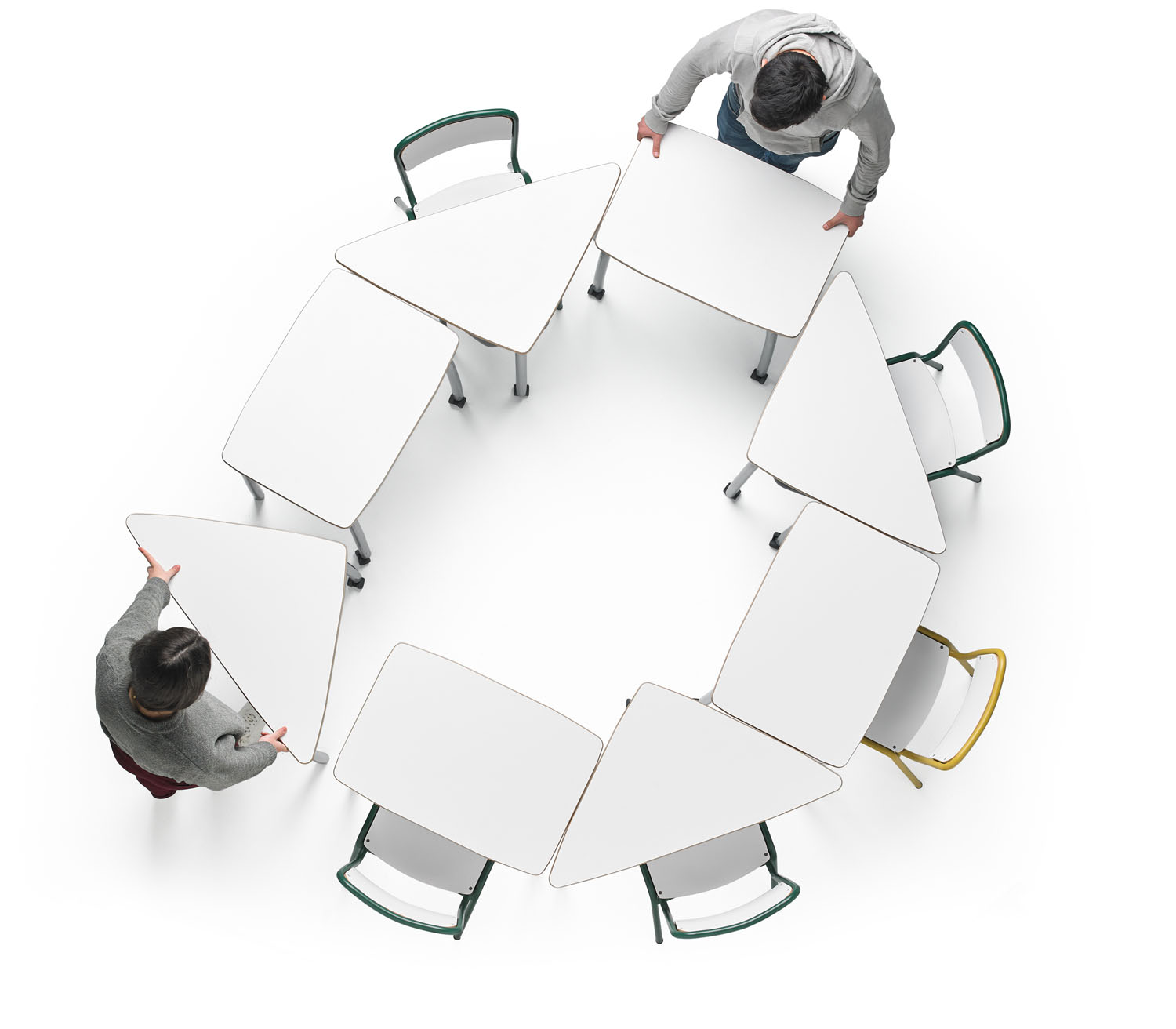 ACTIFLEX® RECTANGULAR DESK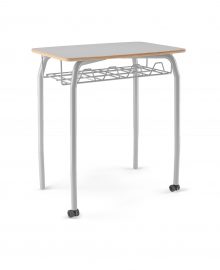 Rectangular single-person desk. Specially designed for active learning. With a front wheel.
GO TO PRODUCT
Actiflex® Desks allow the configuration of classrooms to be changed quickly, quietly and efficiently in just a few seconds. This creates spaces that engage students and stimulate learning, facilitating communication, eye contact, interaction and collaboration between people.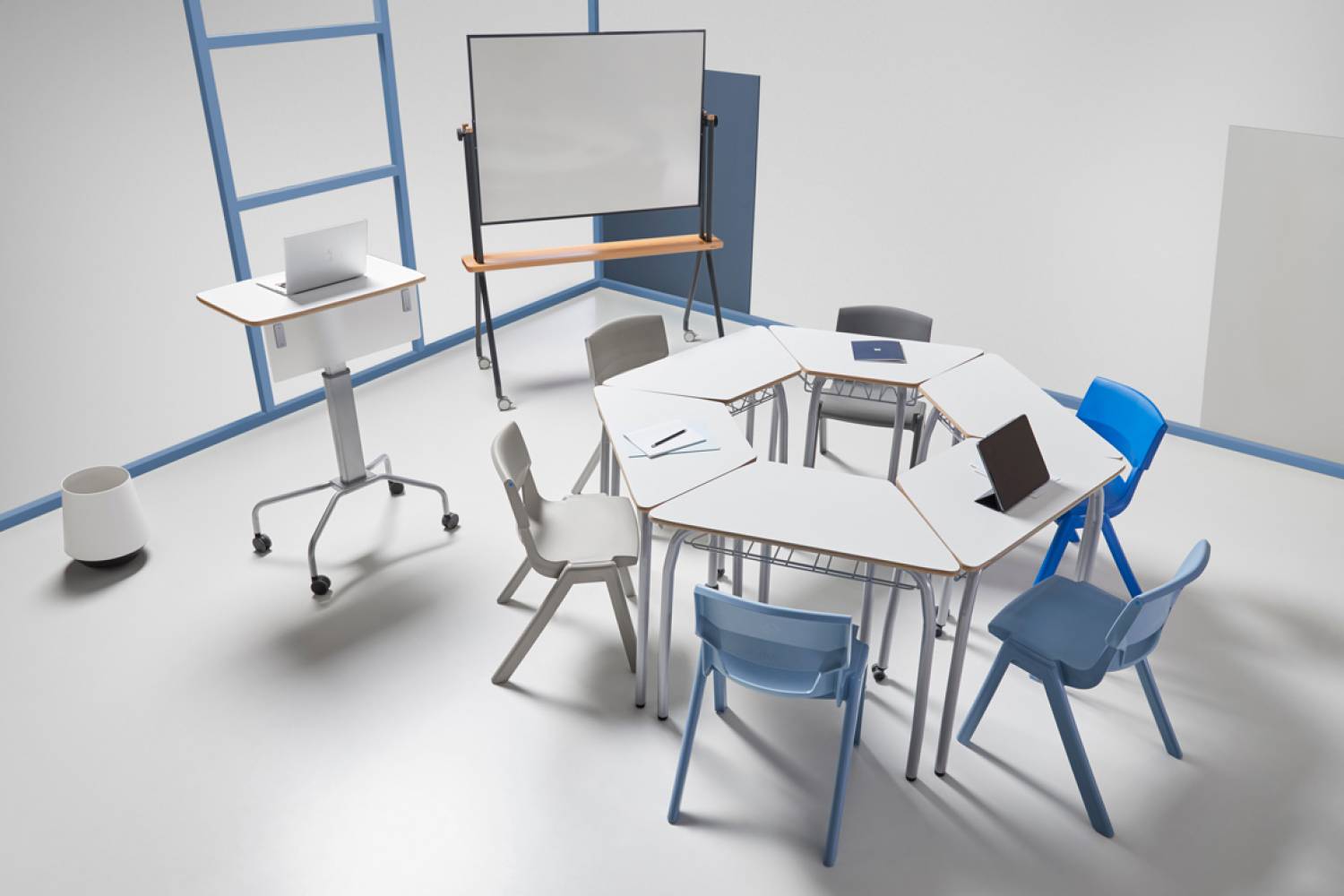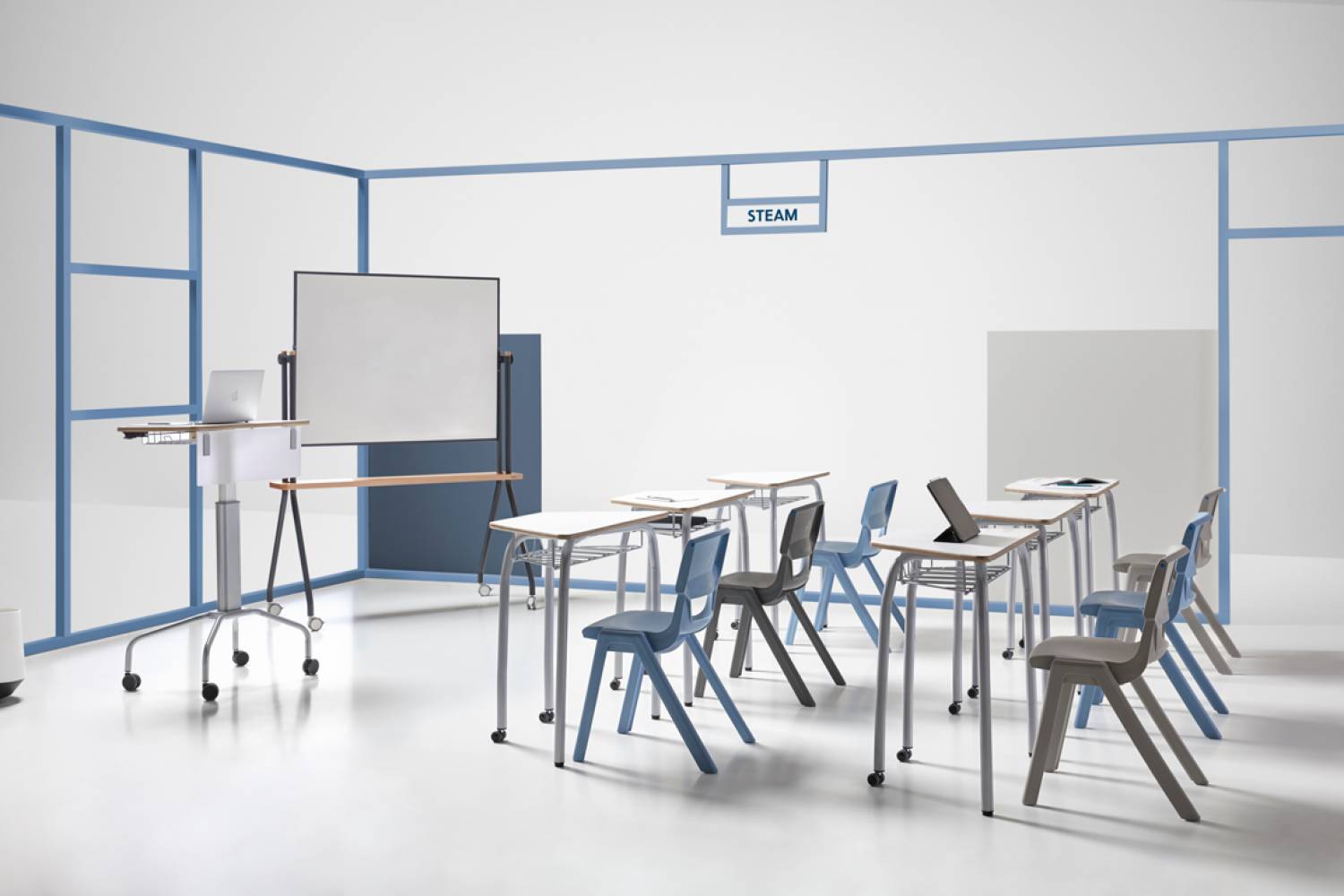 Actiflex Desks® Collection has become the perfect solution to create living and heterogeneous spaces, where the STEAM approach makes even more sense, enhancing and motivating the development of important disciplines such as Science, Technology, Engineering, Art or Mathematics.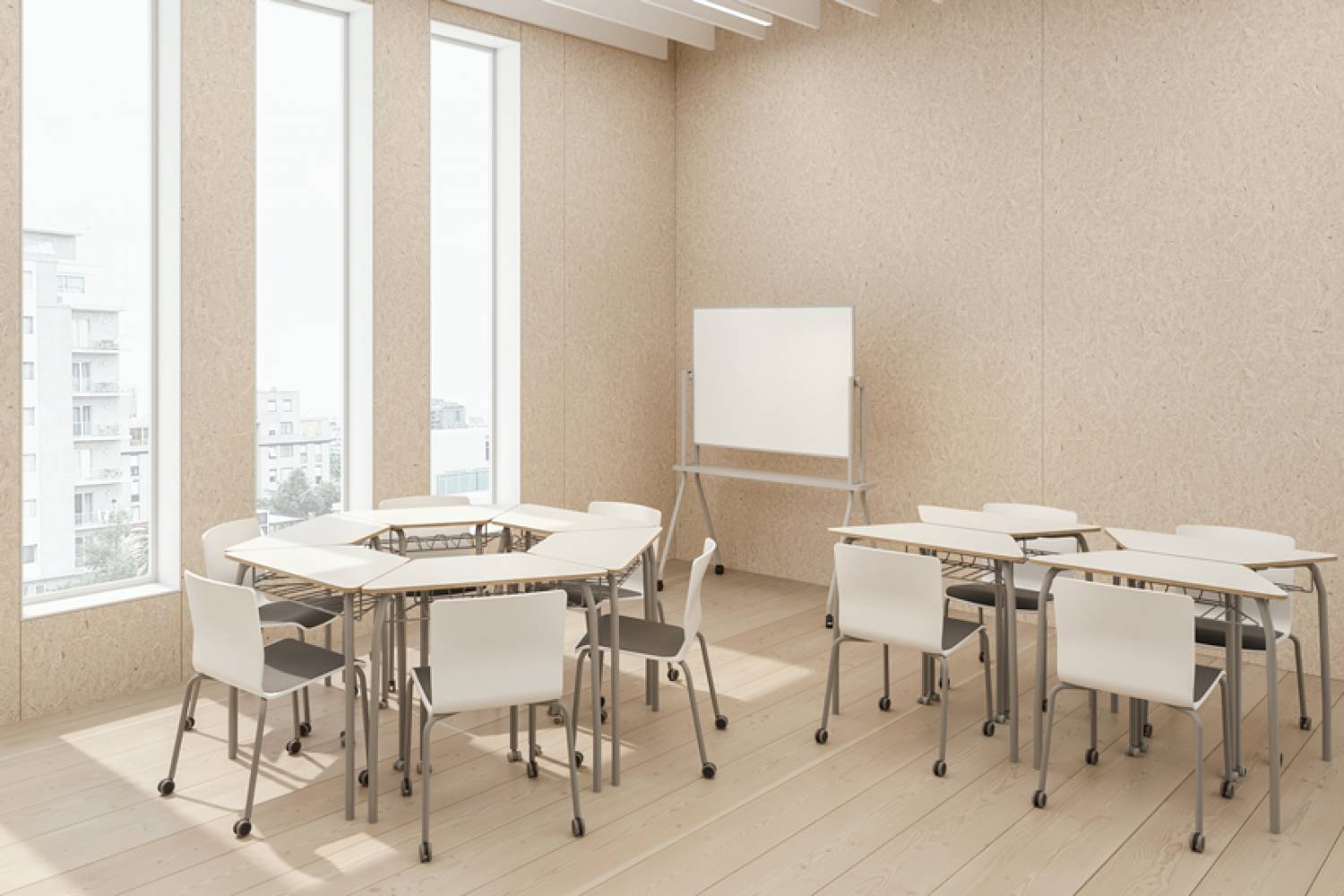 PAD CHAIR
The classic PAD CHAIR has been reinvented by Alegre Design to, on the one hand, capture the student's attention and, on the other hand, facilitate communication and teamwork.
Keeping the same seat structure, this chair completely renews its shape to facilitate mobility, well-being and community based on a flexible, safe and easily movable design, thanks to a structure on wheels, which allows to create different educational environments to suit each task and activity.
The PAD CHAIR is perfect for keeping a safe distance in the classroom, in keeping with the new normal.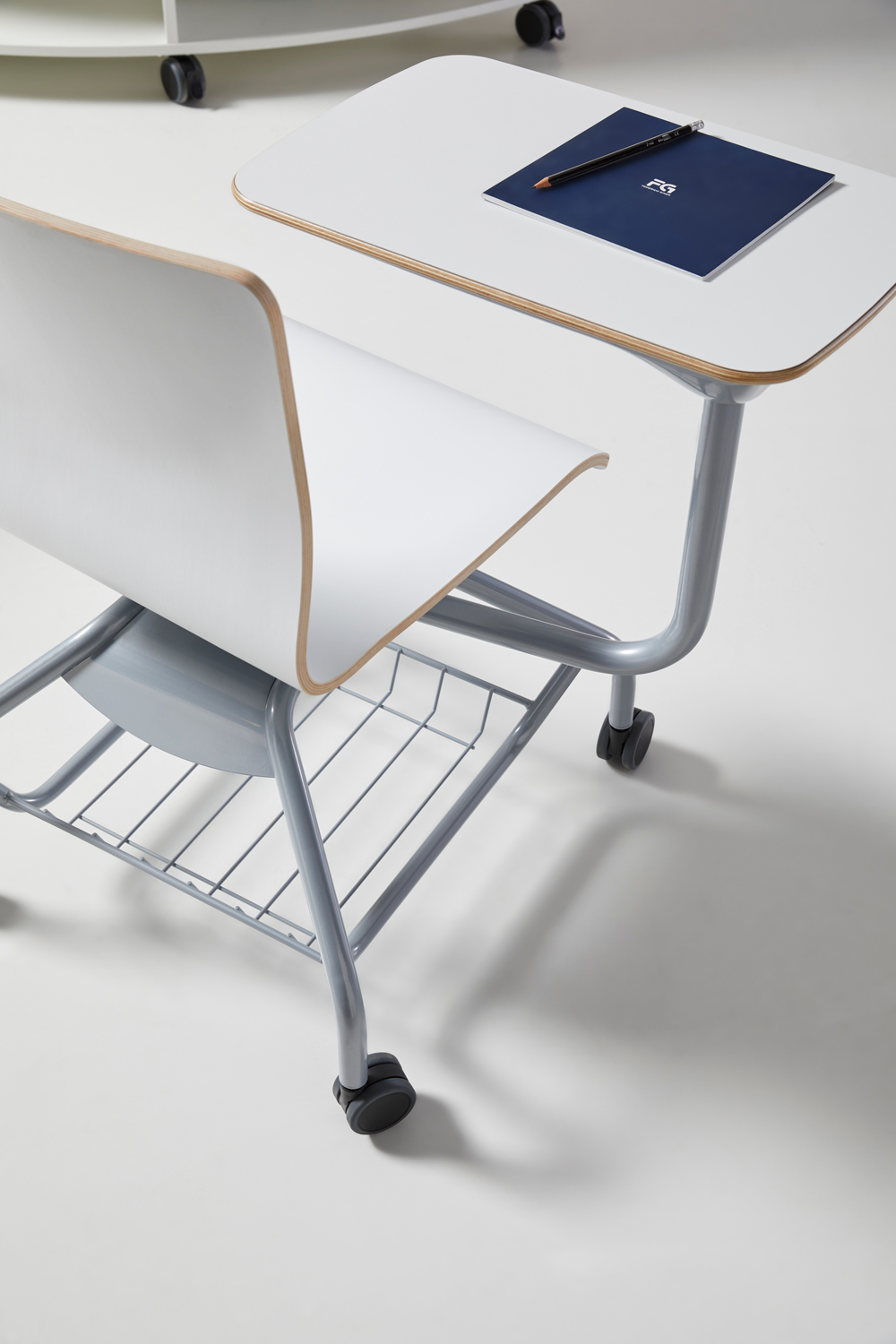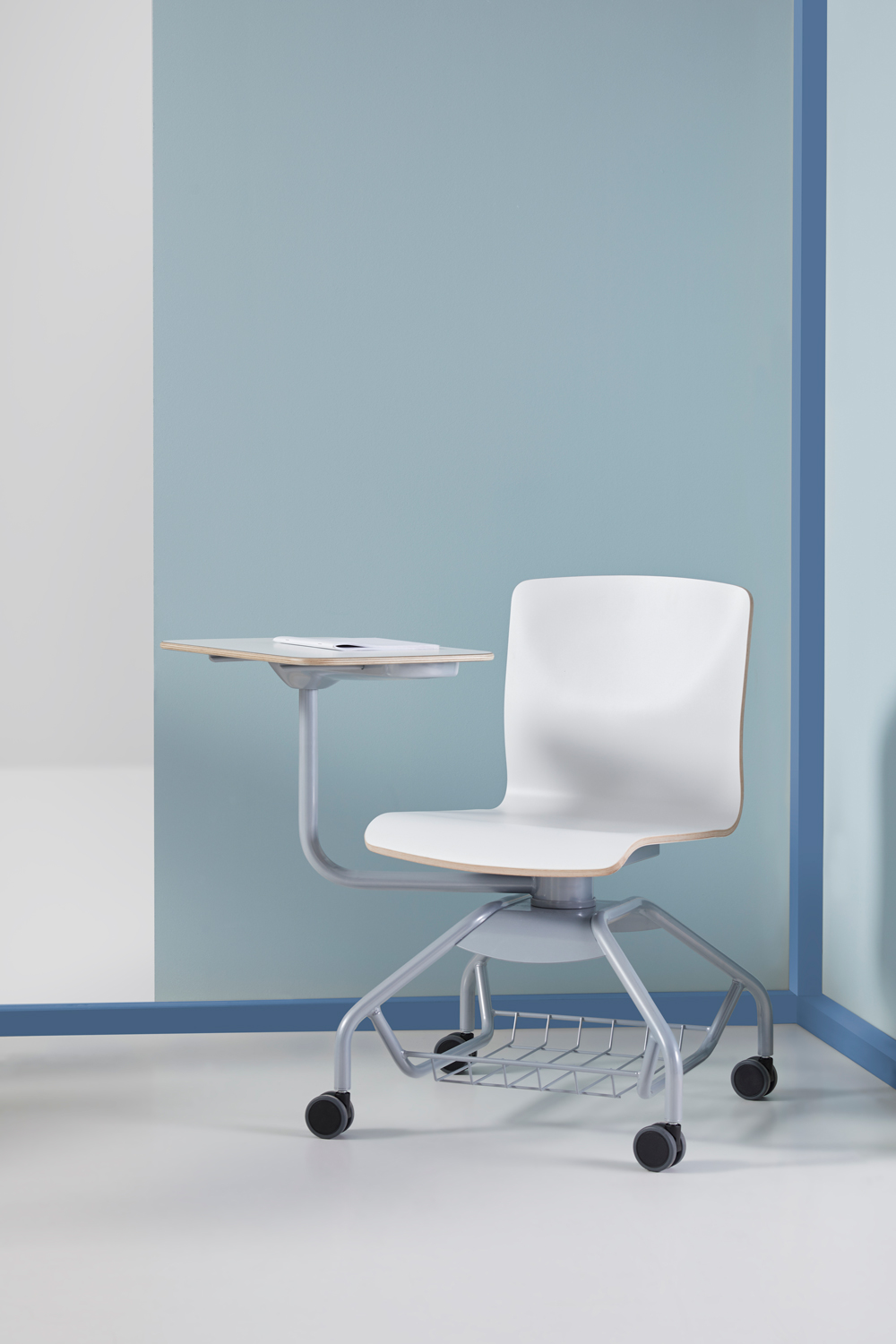 PAD CHAIR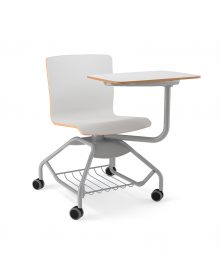 PAD CHAIR is the reinvention of our classic paddle chair but reconverted into a versatile, safe, easily movable piece of furniture with the capacity to create different environments.
GO TO PRODUCT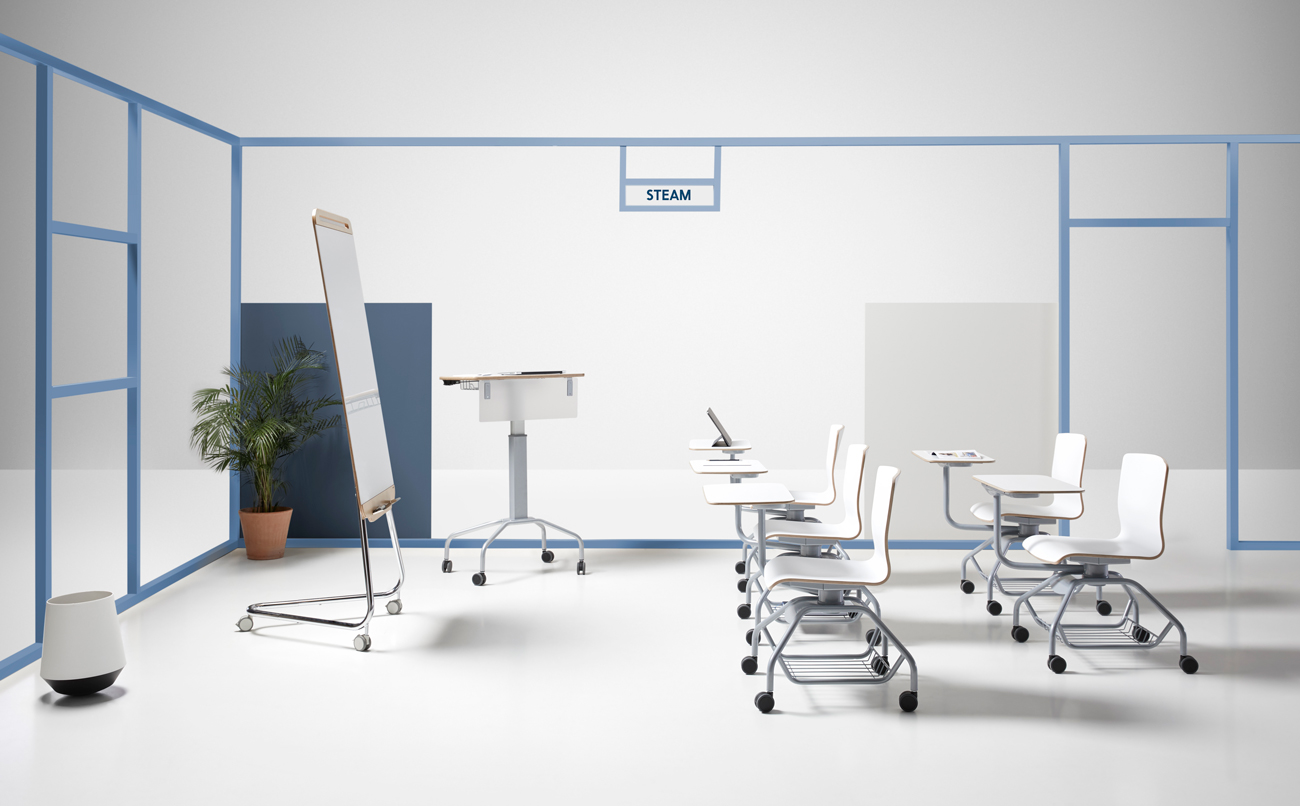 A chair designed to facilitate work in groups, individually or in pairs. Its simple movement capacity, its perfect union between several paddle chairs and the lower grid in its structure, allows the design, from a single piece of furniture, of hundreds of combinations made to measure for each teaching class.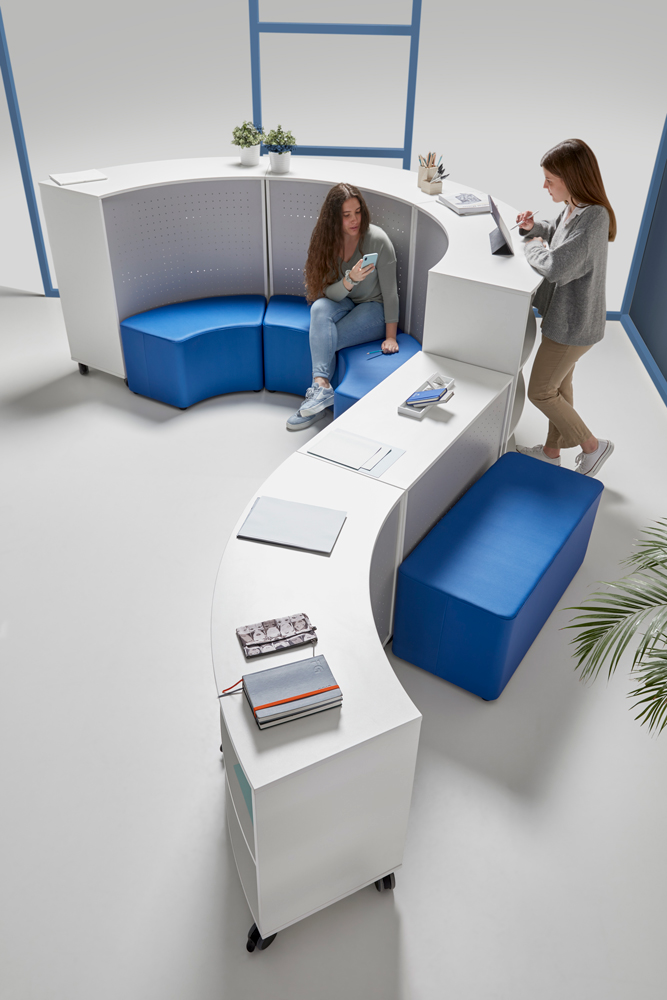 Soft Seating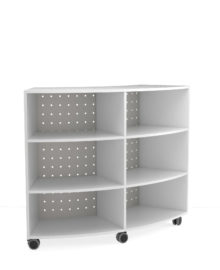 Modular cupboard with wheels, made of white HPL. Designed to create group or individual spaces.
GO TO PRODUCT
This modular furniture system is based on a curved and a straight shape, which allows it to offer a wide variety of shapes, adaptable to different spaces and activities. They can be used for individual or group reading, as a meeting point or teaching area and even as a sitting area.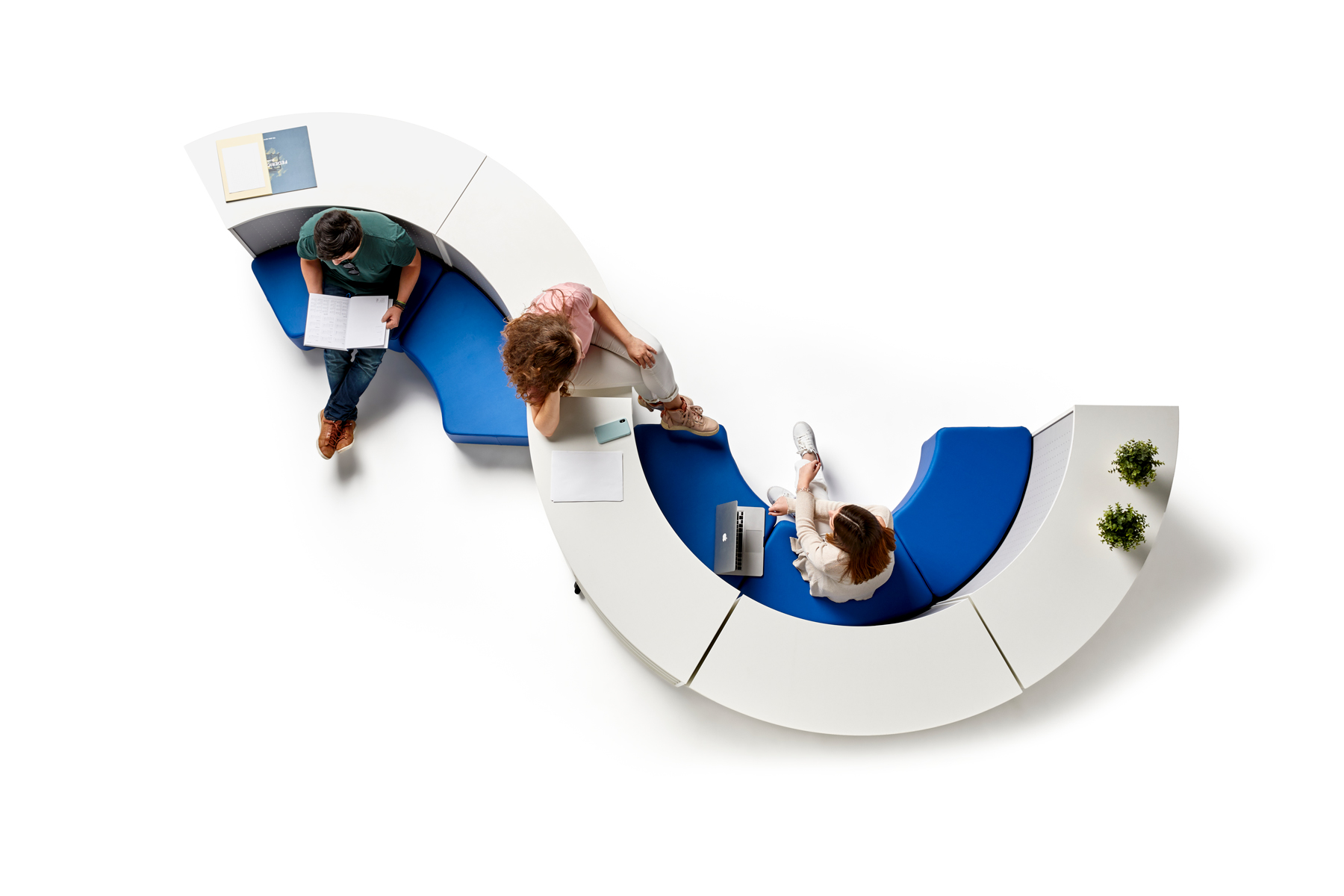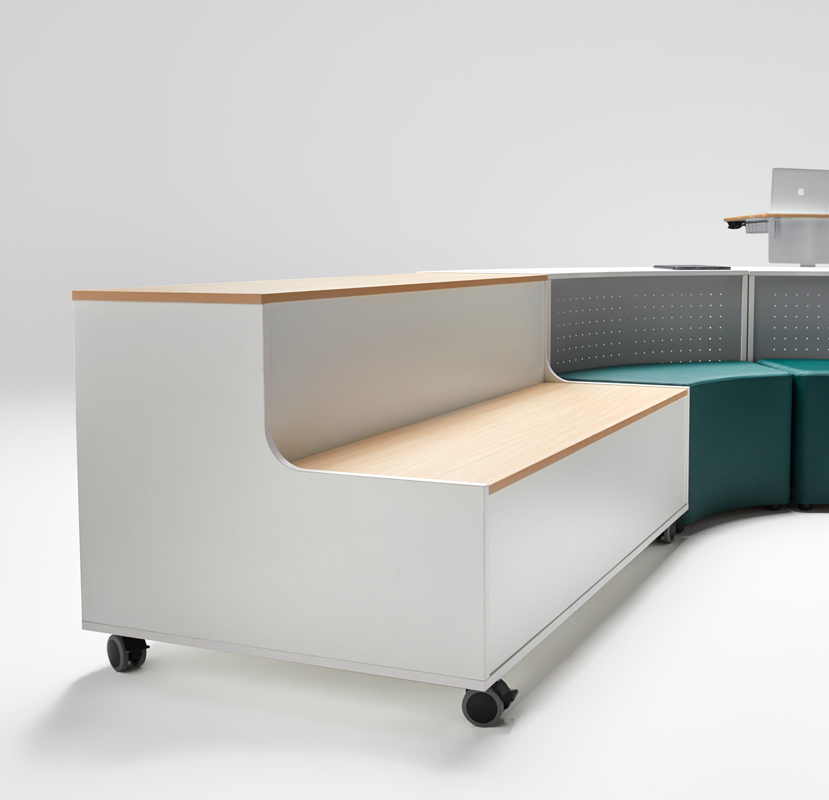 ACTIFLEX® GRANDSTAND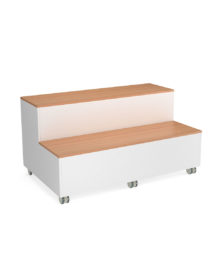 Two-storey grandstand modular with Actiflex® Softseating and Cabinets
GO TO PRODUCT
Actiflex Wave® Collection has tiers with different finishes, soft seating with various upholsteries and mobile cabinets of different heights, to easily and quickly create the combination that best suits the space. With this collection, Federico Giner covers storage needs thanks to the capacity of its mobile cabinets, which become true pieces of design with a very versatile utility, depending on the customer's requirements.
Make the most of the space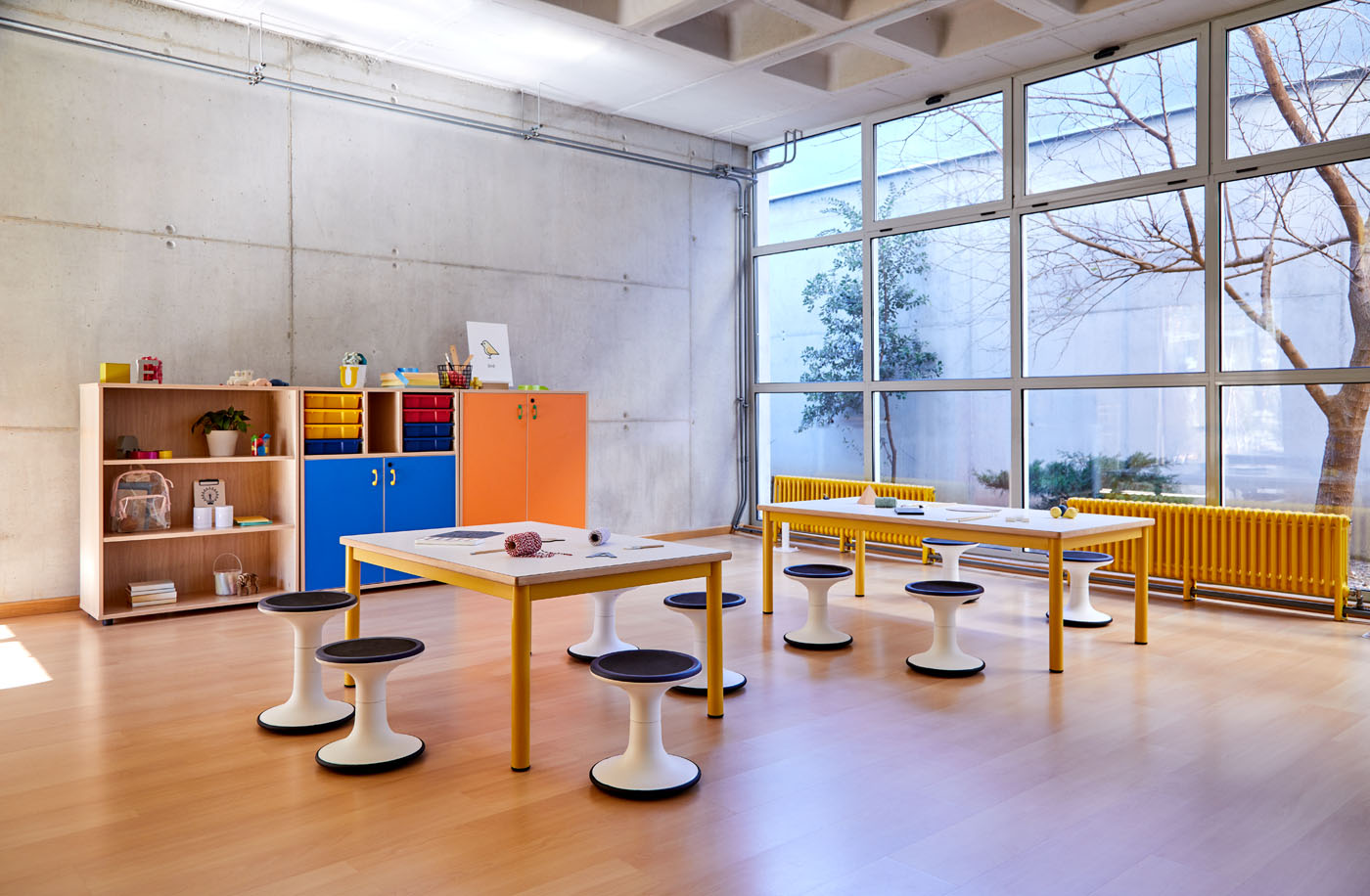 Thanks to its simple design and versatility, Chambo becomes a play tool for children and a concentration tool for adults, as they get to move their muscles while their mind works. Each Chambo has 4 different heights that can be easily and quickly adjusted.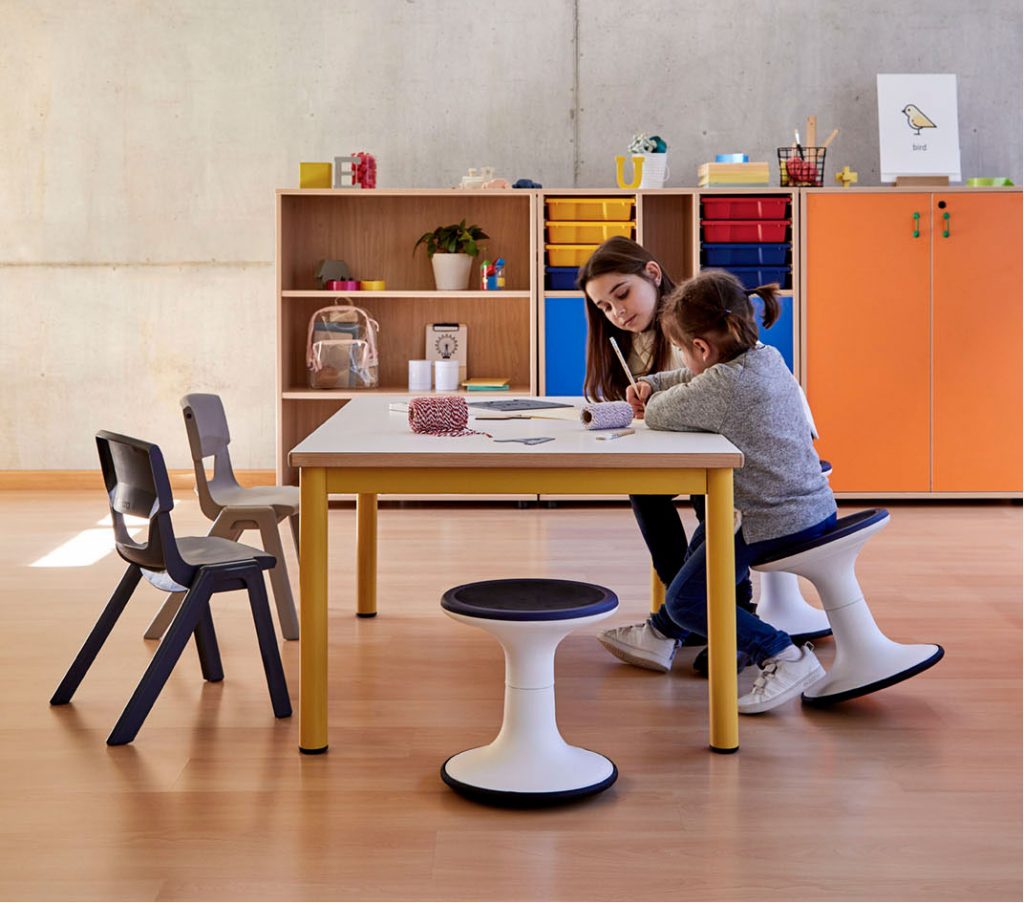 Chambo's convex base moves this seat in all directions, yet with great stability. The polypropylene base is highly stable yet lightweight, making it an easily transportable and easy to maintain stool. The padding of the base prevents displacement during dynamic sitting.