PAD CHAIR
The classic PAD CHAIR has been reinvented by Alegre Design to, on the one hand, capture the student's attention and, on the other hand, facilitate communication and teamwork.
Keeping the same seat structure, this chair completely renews its shape to facilitate mobility, well-being and community based on a flexible, safe and easily movable design, thanks to a structure on wheels, which allows to create different educational environments to suit each task and activity.
The PAD CHAIR is perfect for keeping a safe distance in the classroom, in keeping with the new normal.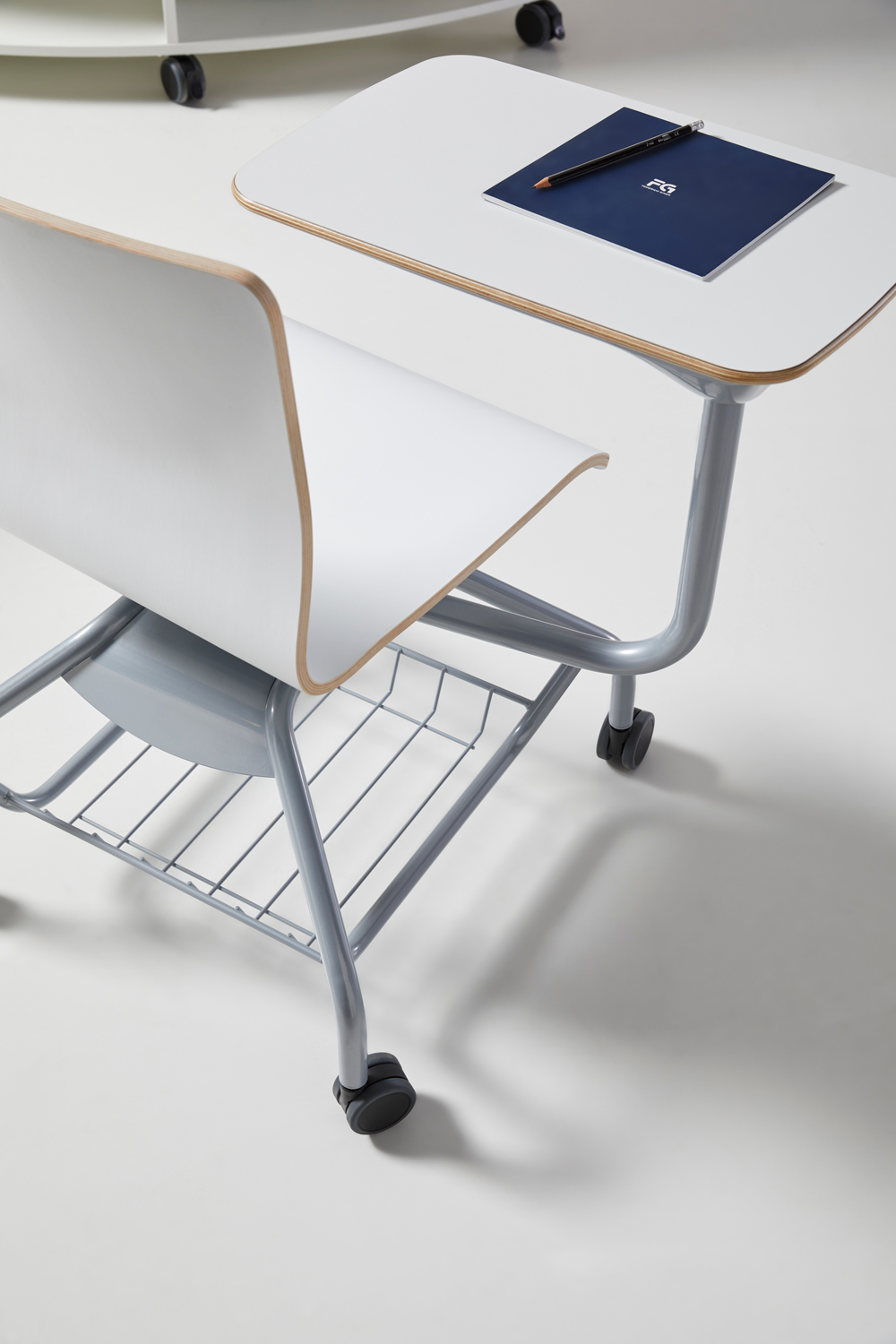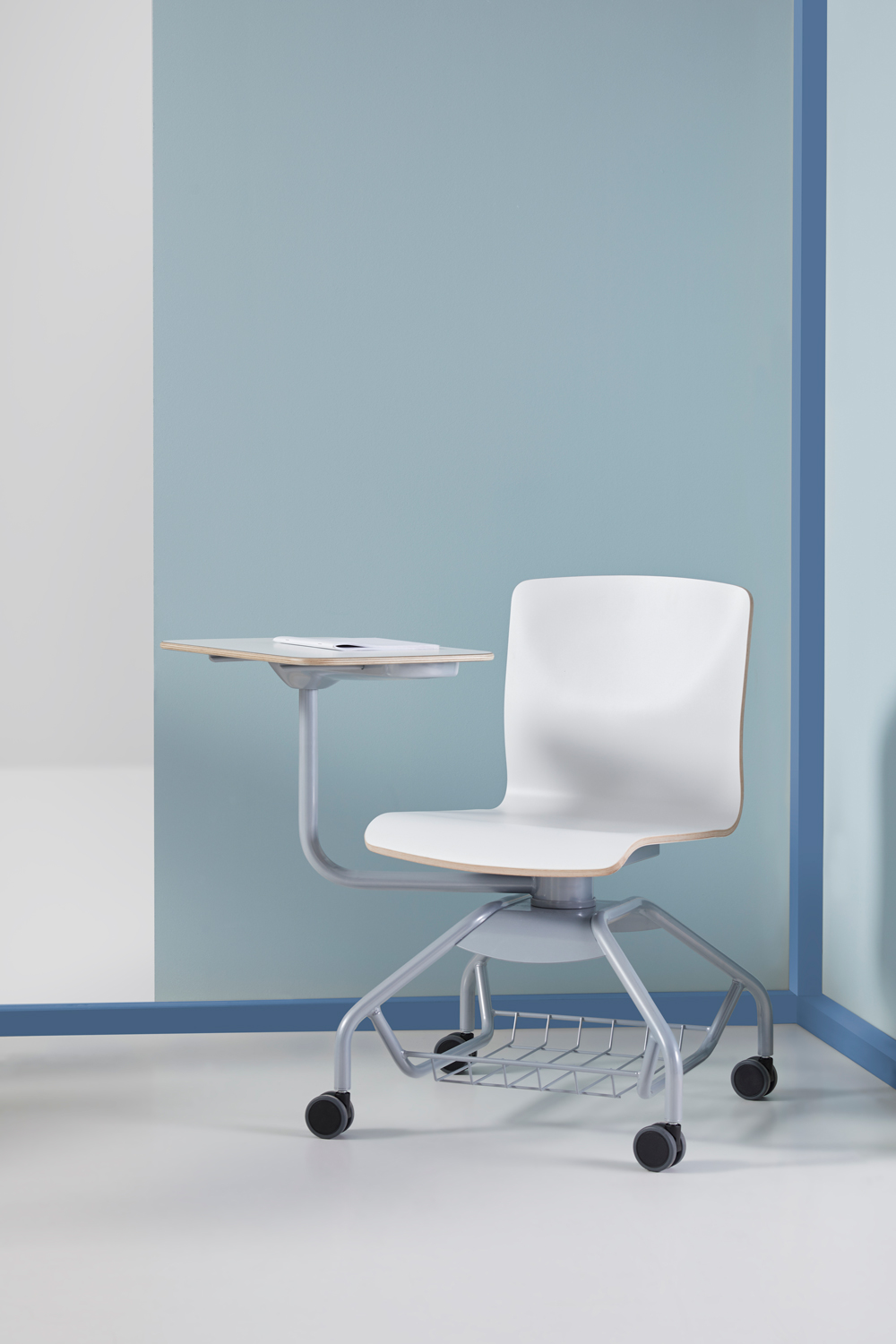 PAD CHAIR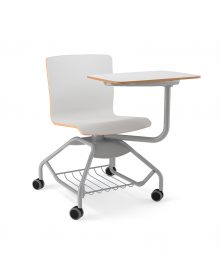 PAD CHAIR is the reinvention of our classic paddle chair but reconverted into a versatile, safe, easily movable piece of furniture with the capacity to create different environments.
GO TO PRODUCT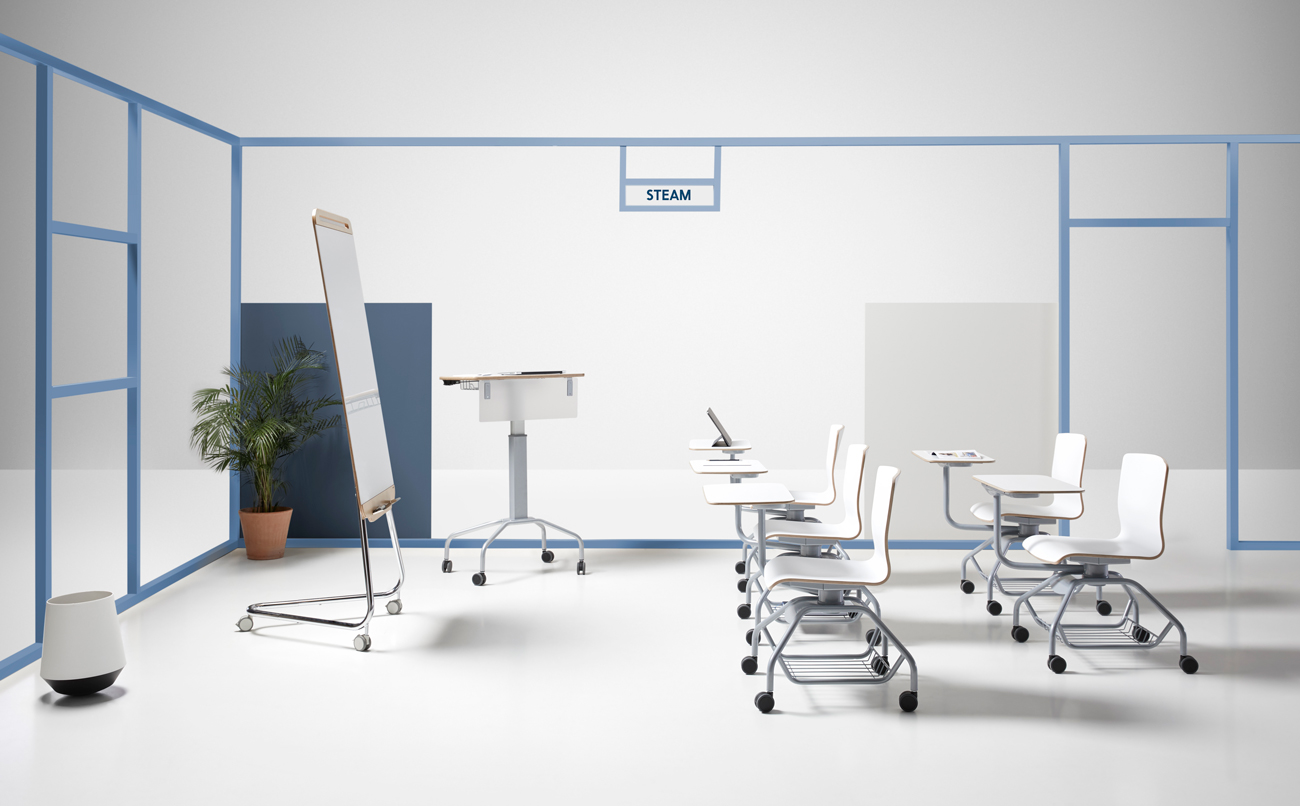 A chair designed to facilitate work in groups, individually or in pairs. Its simple movement capacity, its perfect union between several paddle chairs and the lower grid in its structure, allows the design, from a single piece of furniture, of hundreds of combinations made to measure for each teaching class.